YOUR DOG'S FOOD DELIVERED - FROM JUST $24.95.
Simply start by selecting your dog's favourite food, customise your box by adding treats, toys or entertainment and we'll take care of the rest.
Paw Packs is a customisable box starting with premium dog food and your choice of treats and entertainment delivered straight to your door for free Australia-wide. Starting from just $24.95, we believe in convenience and value for you, as well as better health & nutrition for your dogs.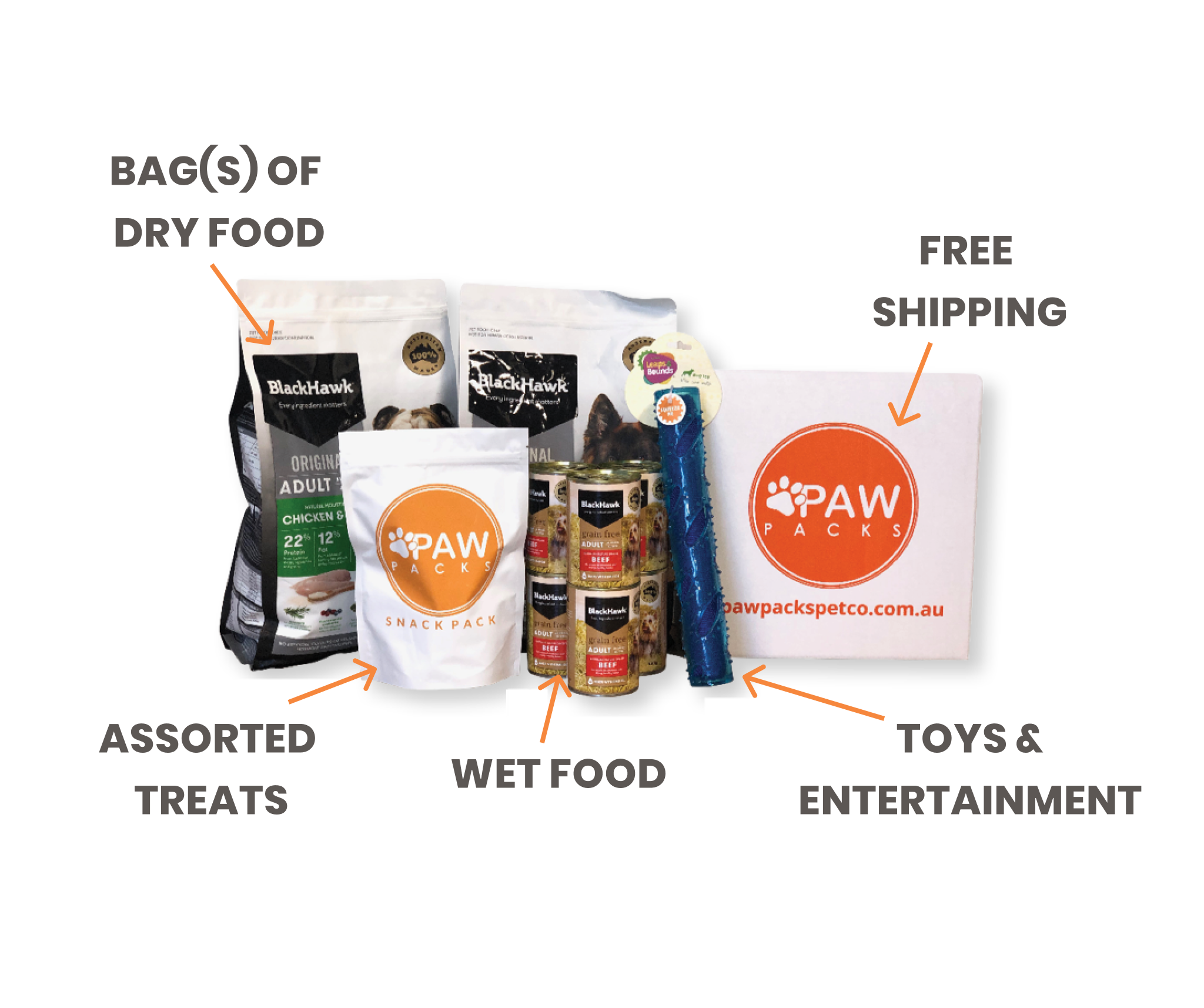 We know that every dog is different. That's why we've made it easy to choose the food, treats and toys that will keep your dog's tail wagging. Every box will be as unique as your dog.
Tahlia - Croydon, VIC

Paw Packs is so handy! As someone who is super busy, it can be easy to forget to grab food for my little one, so it's great peace of mind to know that I can order it and it'll just be at my doorstep each month when I need it!

Mariah - Kilsyth, VIC

Our dogs LOVE their Paw Pack deliveries! The box is addressed to the dogs too, which is an awesome touch. Highly recommend!

Laura - Moooroolbark, VIC

The convenience factor is what attracted us to Paw Packs - you can just set and forget and rest assured knowing your dog is getting premium food without you having to go anywhere. Great prices too!