We believe in convenience and value for you, as well as better health and nutrition for your dogs.

FROM TWO DOG-LOVERS TO MANY OTHERS
Andrew and Eddie created Paw Packs for two reasons: their love of dogs and their desire to help dog owners.
Dogs play such a big part in our lives and we want to give them the best possible care. This is much easier if you have time to go for walkies, more money in your pocket for toys or treats, and added peace of mind that you're feeding them the right food.
Paw Packs is a customisable box containing premium dog food, treats and entertainment delivered straight to your door for free Australia-wide. Our packs are suitable for dogs of many shapes and sizes, making sure they all have one thing in common - happiness.
We understand it's not always easy to get to the pet store or to carry around big bags of food, so let us do the work for you and get your dog's goodies right to your doorstep!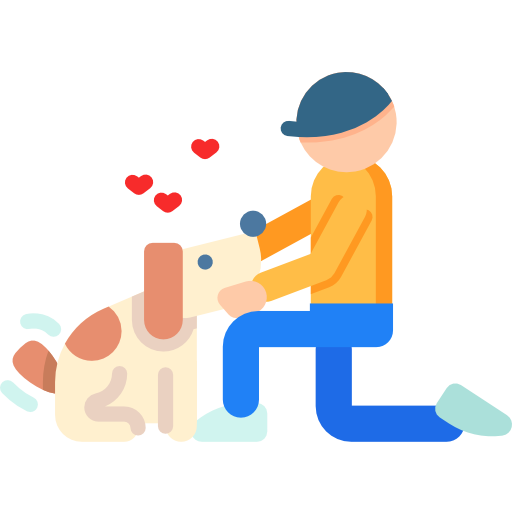 Got questions? Odds are we have the answer! If not, feel free to reach out to us via email or Social Media!
My dog is a power chewer, will the toys last?
Yes! We cater to power chewers. At checkout, just specify that your dog needs a tougher toy and we'll be sure to include that in your box.
Why wouldn't I just go to a pet store?
We buy our products wholesale, so are able to cut out the retail store markups and offer you the best value possible. Not only that, but the Pack gets delivered right to your door! How's that for convenience?
Can I skip, pause or cancel deliveries?
Of course you can! No one likes being locked into something. Go to your settings in your account to skip a week, pause or cancel your subscription. We'll be sad to see you go, but we hope we can still be friends.
We ship our once-off packs the next business day after you've ordered! That way, your furry friend doesn't have to wait too long to get their paws on their favourite delivery ever!
Our repeat delivery packs ship either on the 1st or the 18th depending on when you ordered - order by the 2nd and you're on the first run, order by the 16th and you're on the second run. Simple!
What's in your Snack Packs?
Our Snack Packs contain assorted healthy natural treats powered by Black Dog - they include:
Chicken Biscuits
Chicken Jerky Straps
Beef Liver
Roo Crinkles
Yoghurt Drops
Greenie's Dental Sticks

We ship for FREE! No matter where you live in Australia, our Packs are shipped to your door at no extra cost to you.
I can't seem to find the food I usually buy my dog - can I still sign up?
We're always looking to expand our range - if there's a particular food you'd like to see, then get in touch with us and we'll do our best to accommodate your dog. If we can't, we'll recommend a great alternative that they might like.